Summer Camps
View other topics
**Thank you for your interest. We're currently planning our 2024 Summer Camps. To register your interest and receive more details when we have them, please submit your details via this short online form. We'll be back in touch in early 2024. **
Our fun week-long theatre camps are back!
Prepare a play in just 5 days, and perform it to an audience of family and friends.
During each camp participants will:
Learn a script (in English) in just a few days
Develop singing, acting & movement skills
Gain confidence
Learn teamwork and communication techniques
Enjoy the thrill of putting together a performance from scratch
Make new friends
Have lots of fun!!!
Our popular camp offers a fantastic opportunity for young people to expand their imagination and improve their self-confidence. It''s also a great chance for non-native speakers to practice and improve their English in a friendly and supportive environment.
Each day the participants are introduced to various devising and improvisation games, led by Adam Stewart, Artistic Director of Prague Youth Theatre and Prague Youth Theatre teachers. Tools such as team-work, communication and confidence are developed through the process along with a whole lot of fun!
The camp is open to the public (not just students of Prague Youth Theatre) aged between 7 - 13 years.
Example daily schedule: 08:45 - 09:00 Students arrive
09:00 - 10:00 Warm up, getting to know each other games
10:00 - 10:15 Break
10:15 - 12:00 Morning workshop session
12:00 - 13:00 Lunch (outdoor time)
13:00 - 14:30 Afternoon workshop/rehearsal session
14:30 - 14:45 Break
14:45 - 16:00 Afternoon games and warm down
2024 Dates (TBC in January 2024)
Location (TBC in January 2024)
Price (TBC in January 2024) 2023 price for reference: 5,500 Kč (plus DPH) per child, per week. Paid via invoice in advance. The fee does not include food or drinks.
The fee is non-refundable, unless we are forced to cancel for reasons outside of our control in which case all payments will be refunded in full.
Students are welcome to attend one week or multiple weeks - each week is different because we work on a different play every week.
We offer a 5% discount for siblings and 10% discount for children attending multiple weeks.We''ll confirm your booking via email.Payment of the non-refundable camp fee is made via invoice after registering.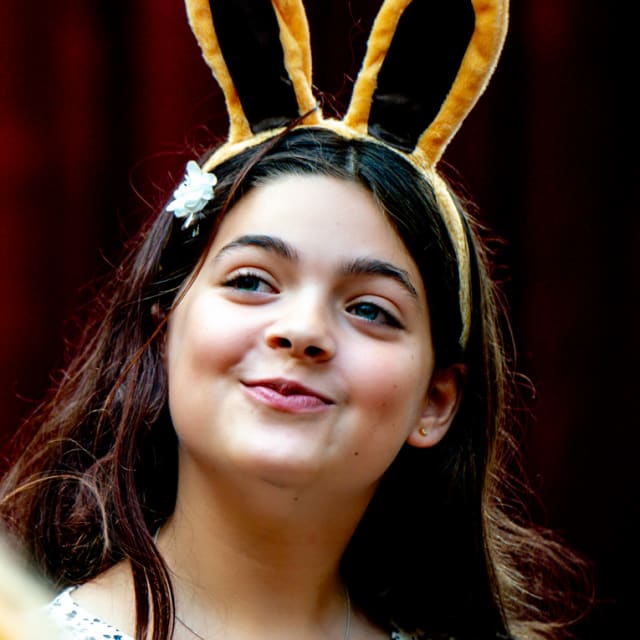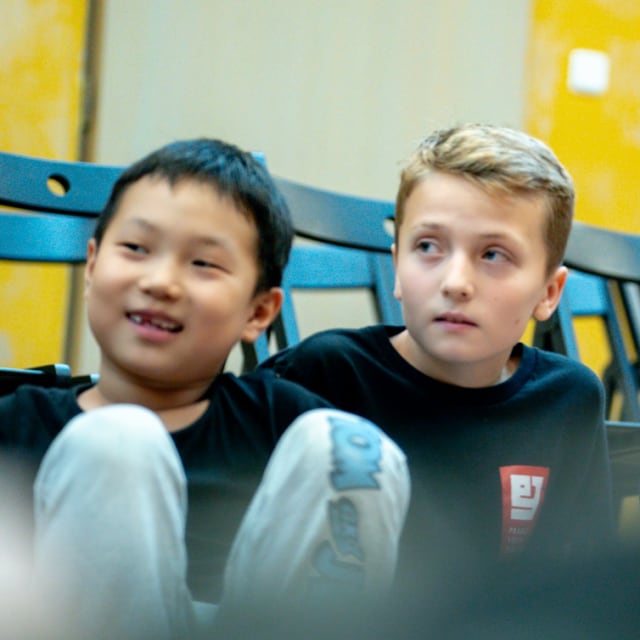 We are very lucky we found you, and the kids are always looking forward to attend. Thank you very much for all the energy, experience and fun. Loving your great work.